I have been wanting one of those bird's nest necklaces, but I never have the right supplies on hand to make one...until last night! My husband pulled out a roll of this thick silvery wire from his toolbox and I was inspired! I find a great tutorial on Pinterest, bought some great turquoise beads and tried it out.
Here is the awesome tutorial:
Here's my final product: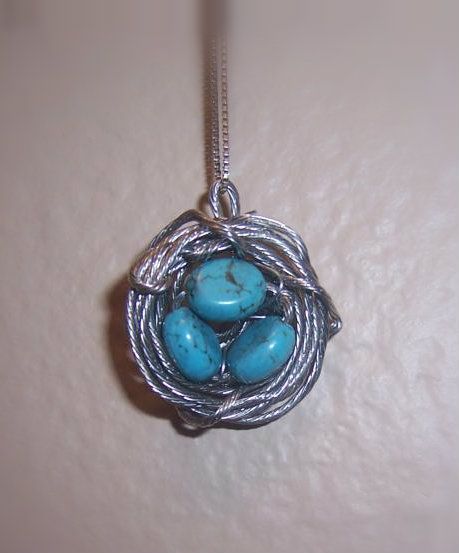 Here are some of the tips I had:
1. When I saw these online, I thought they would be super sturdy. Mine weren't. I thought maybe I did something wrong, but I think they probably aren't ever super sturdy since they are just bent wire.
2. There were two styles online, I tried the more "natural" looking one where you gently thread the wire around loosely. It was tough to keep the shape using this method.
3. I used a thick wire. The perk was it went faster since only a few rows was enough, but it wasn't as easy to manipulate.
4. These are SOO fast. I made two in about 30 minutes (one for me and one for my mom!). I love the end result, but beading and jewelry is not my thing, so this will probably the last time I make one!