The back story of this post is that I bought this amazing track jacket for $10 at Target. I LOVE it. The fit, the color, everything. Then a few weeks ago, I accidentally brushed up against some bleach in my laundry room and disaster! I got a bleach spot on my almost new jacket. I was so upset.
So I had been seeing a lot of amazing stuff on the internet about bleaching designs onto fabric using a bleach pen. I looked and looked and finally decided to free hand it. I have been obsessed with peacock feathers, so I looked at some pictures online, came up with a quick design and started the project.
Here are the steps:
1. I freehanded a few feathers on a piece of paper to get comfortable with the design.
2. I put a big piece of wax paper behind where I was going to draw the design.
3. I doodled! It was tough to get the bleach to come out evenly, but I do like how the color varied a little because the bleach was thicker in places and thinner in other places.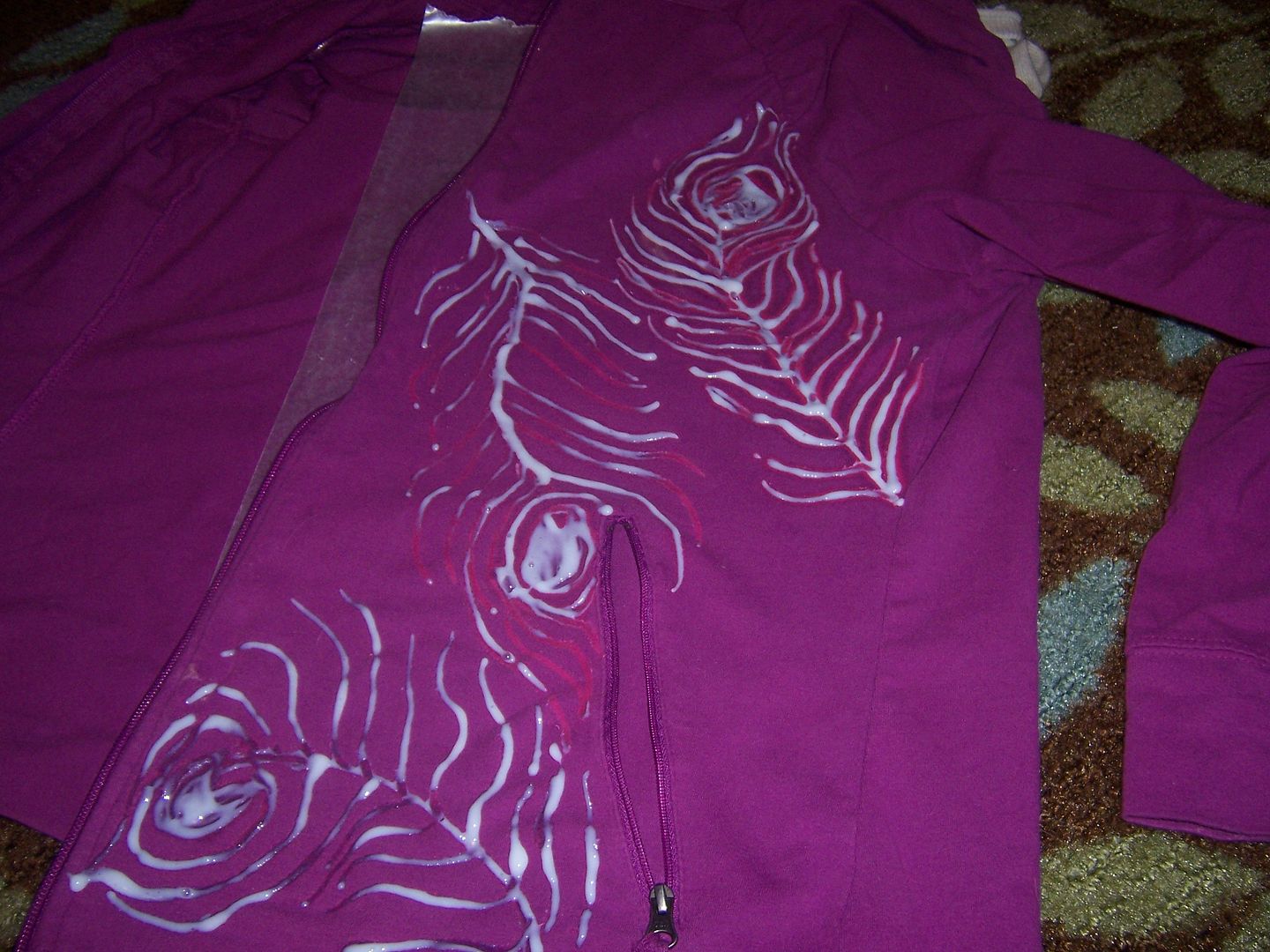 4. I left the bleach on for a half hour. Then I rinsed off the bleach in the sink (be SUPER careful that the shirt doesn't fold over on itself or the bleach will smear all over the rest of the garment and leave stains).
5. I put it in the washer for a whole cycle (using warm water, then a cold rinse).
6. I dried it with some other clothes and here's the final product!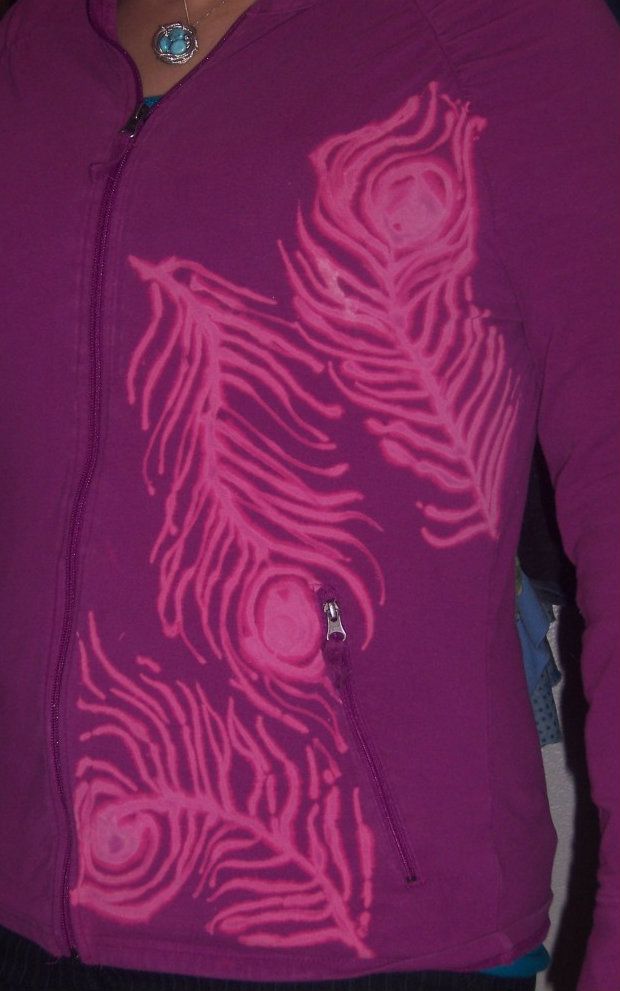 Ignore the lighting. I took the pictures at night so our lighting was awful, but overall I am pretty thrilled with it! And grateful that I was able to fix it! It only used half of the pen, so I can definitely bleach other clothes with stains!
I have read that it works best on 100% cotton clothing. It didn't bleach as white as I wanted, but the jacket is partially polyester which doesn't bleach as consistently.
Happy bleaching!