I have been searching for baby mittens...not the cute, tiny newborn ones made of flimsy cotton, but beefy, thick warm ones for my 8-month-old's hands. I've seen some cool tutorials where people make adult mittens out of sweaters and I figured I could make infant ones the same way!
Here's how I made mine: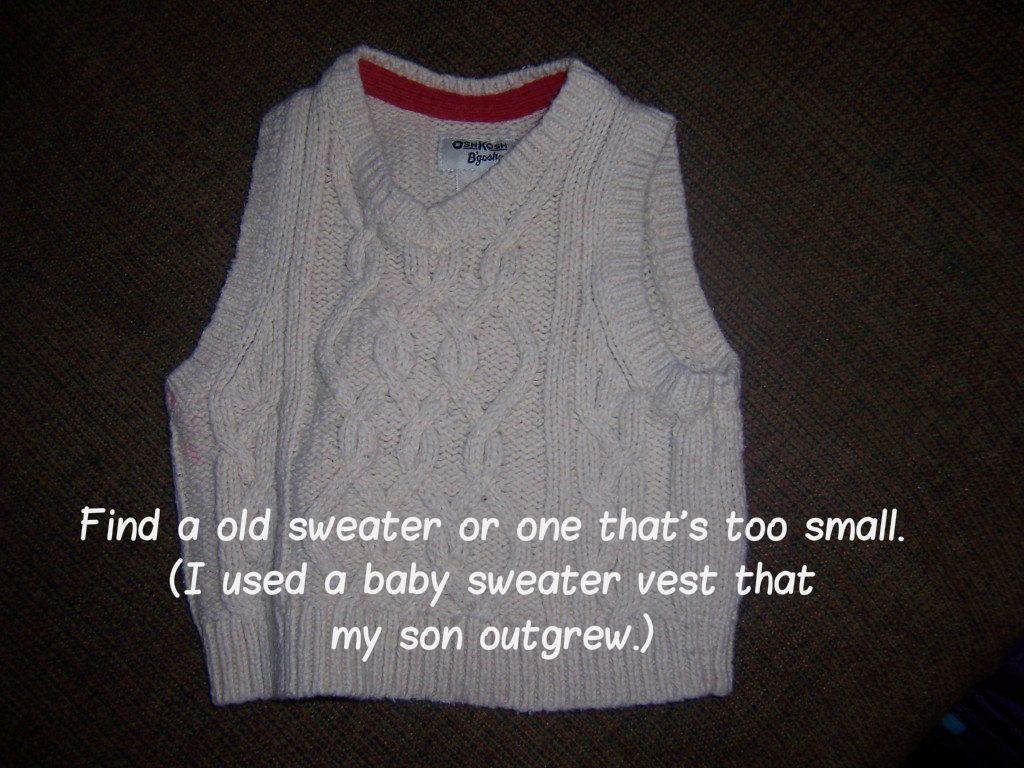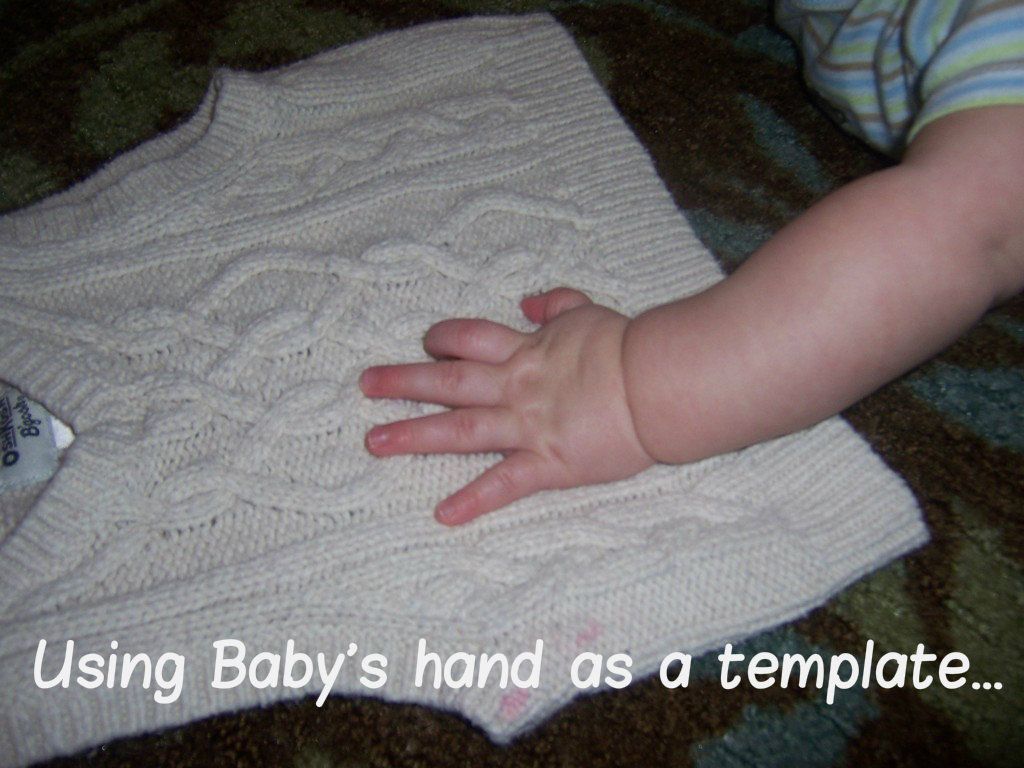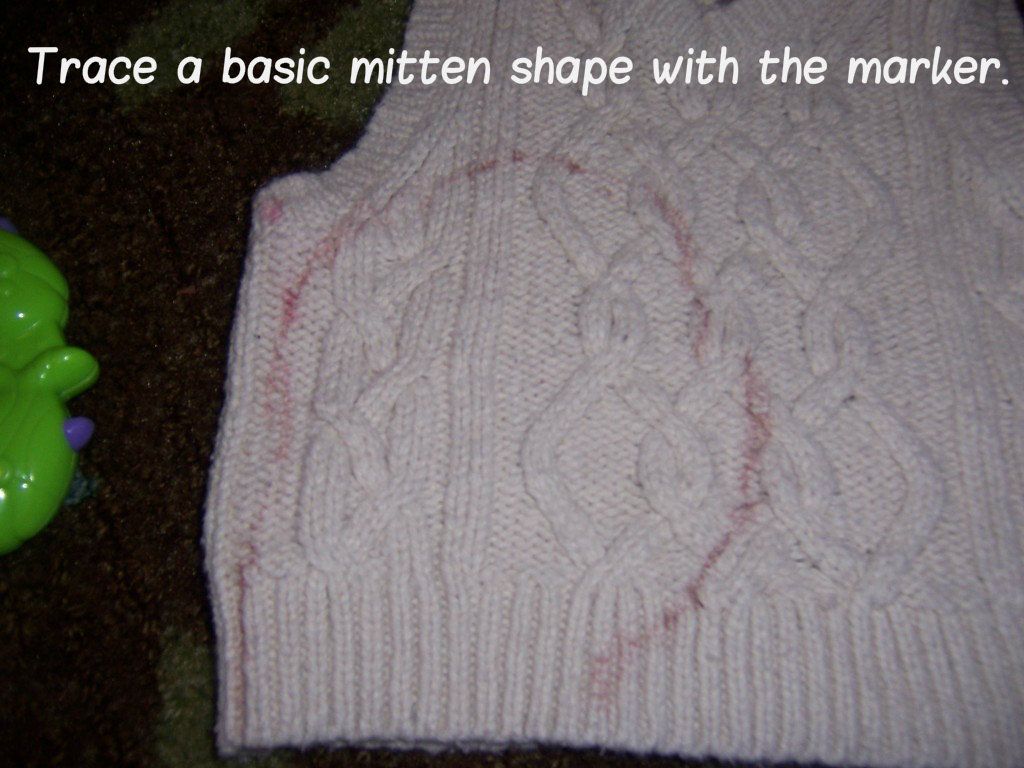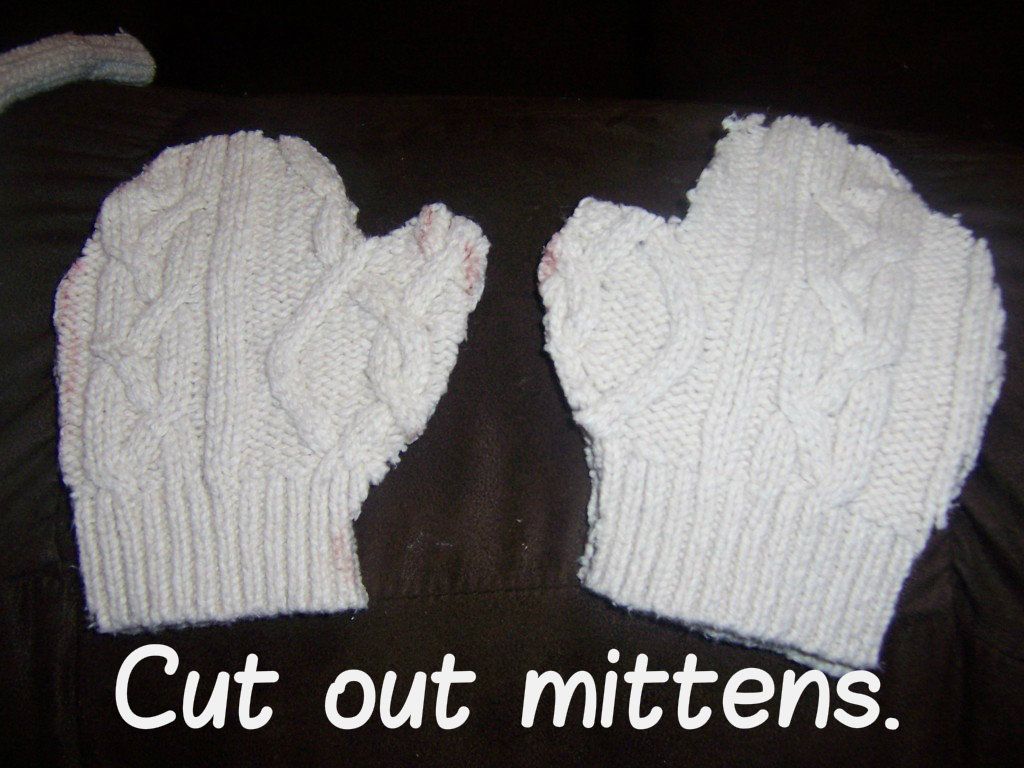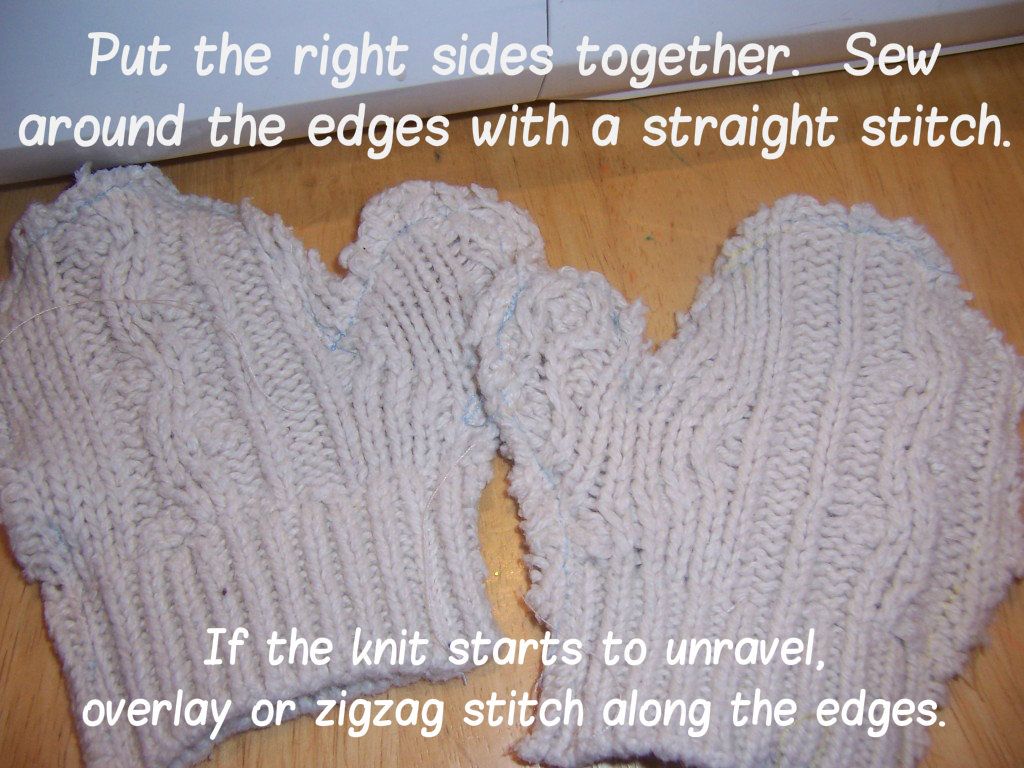 So easy! My husband actually looked confused when I showed them to him ("Huh? You're done already, that was quick!") and I like how the wrist band is thicker than most baby mittens. It will tuck nicely into his sweatshirts so his wrists don't get cold!
Easiest cold weather project ever. Now, if only I could get him to keep them on...
~Hilary