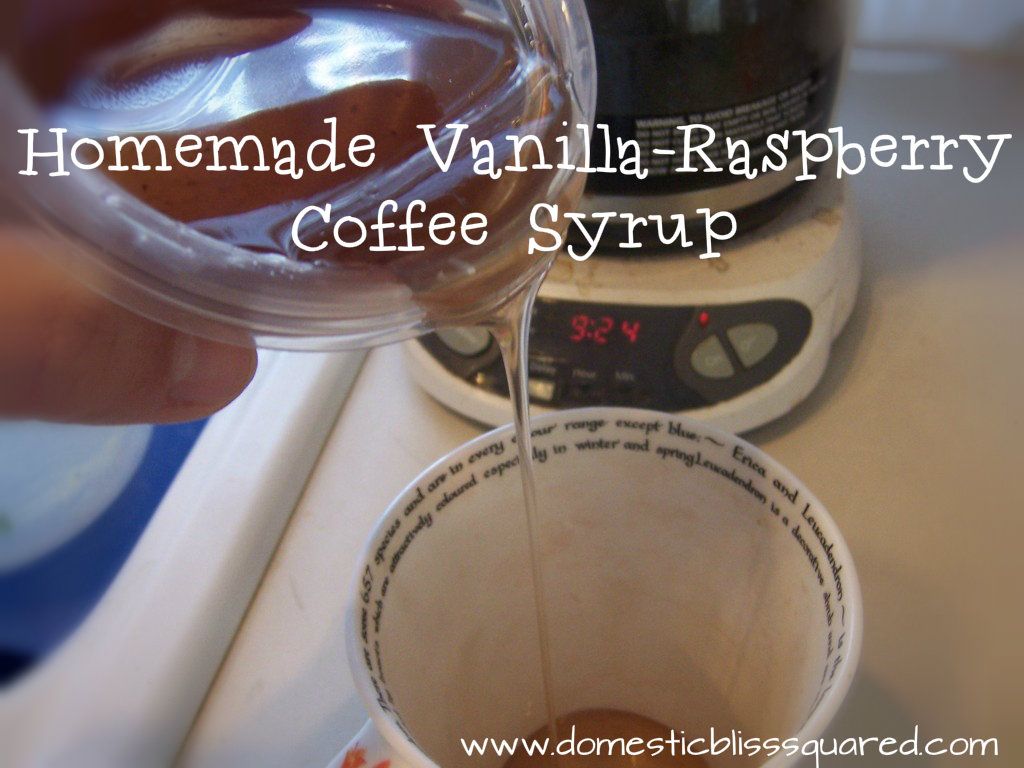 A few nights ago, I wanted to take my daughter to get a steamer from Dutch Bros. (an amazing coffee chain). A steamer is simply steamed milk with a shot of flavored syrup in it. Its great for kids because it has no coffee in it, and great for me when its late at night and I want something sweet, but decaffeinated!
Unfortunately, the coffee shop by our house was offering buy one, get one free, so the line of cars was immense. We came home and my daughter wanted a homemade steamer. I looked everywhere, but we didn't have any syrup in a cupboard.
Finally, I realized that I could make my own! I found some great tutorials, including
this one
at
A Beautiful Mess
(this is an
awesome
website by the way), where they discuss not only how to make multiple flavors but also how to package them to make them pretty!
I always get a raspberry-vanilla steamer and decided that instead of making some vanilla syrup, then some raspberry syrup, I would make a syrup with both of those flavors!
In addition, a lot of homemade raspberry syrups call for real raspberries. I didn't have any, so I used raspberry jam and adjusted the recipe!
So here you go: raspberry-vanilla syrup from things you have lying around your kitchen!
1 cup water
3/4 cup sugar
1/4 tsp vanilla extract
1 Tbsp. raspberry jam
1. In a small pot on the stove, put water and sugar in and heat over medium-high heat.
2. Bring it to boiling and let it boil for five minutes.
3. Add vanilla extract and jam. Use a whisk to mix it.
4. Reduce heat to medium-low and cook for 8-10 minutes, or until thickened.
5. Take off heat and ta-da! Done! So easy!
I accidentally cooked it too long and it became a hard candy (oops!), so I simply added a little bit of water and whisked it together until it was a smooth syrup.
To use:
I heated a cup of milk in the microwave, whisking it every 30 seconds to create a "foamy" milk, then poured a tiny bit of syrup in (1 tsp at most), whisked it again and served it.
You can also use this in coffee or as a way to gently sweeten plain yogurt.
I stored it in a tupperware container in our fridge and have been using it all week!
~ Hilary