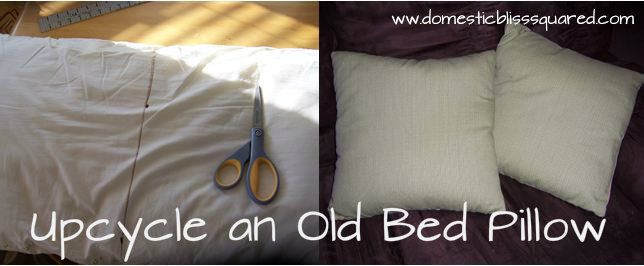 This week, I wanted to mix it up a bit. Not only am I always looking for ways to save money on every day things, I'm also a fan of saving money while crafting!
My guilty secret is that I'm a pillow snob. I hate floppy, flimsy pillows (bed and couch!). So I replace mine frequently and always end up with a bunch of old, slightly beat up pillows. I have been debating what to do with them, when suddenly I thought....pillow forms! Pillow forms are expensive, so often by the time you add the cost of the fabric to cover them, it can be cheaper to buy couch or bed pillows from somewhere like Ross or Overstock.com. I try to avoid them simply because they can get expensive.
So the question is: can you take old pillows and cut them to size for couch or bed pillows? The answer is yes!
Here's a super quick way to upcycle your old bed pillows into bed or couch pillows!
1. Grab an old pillow and measure the size you want. I used a king pillow which divides in half to two 17" by 16" pillows! But you could use any size pillow (standard, queen, king) and adjust it to the size you want. Draw the lines with a marker. Since you are covering it with fabric, the pillow doesn't have to be pretty.
2. Cut through the pillow covering and batting inside. (I had no idea that's what the inside of a pillow looked like!)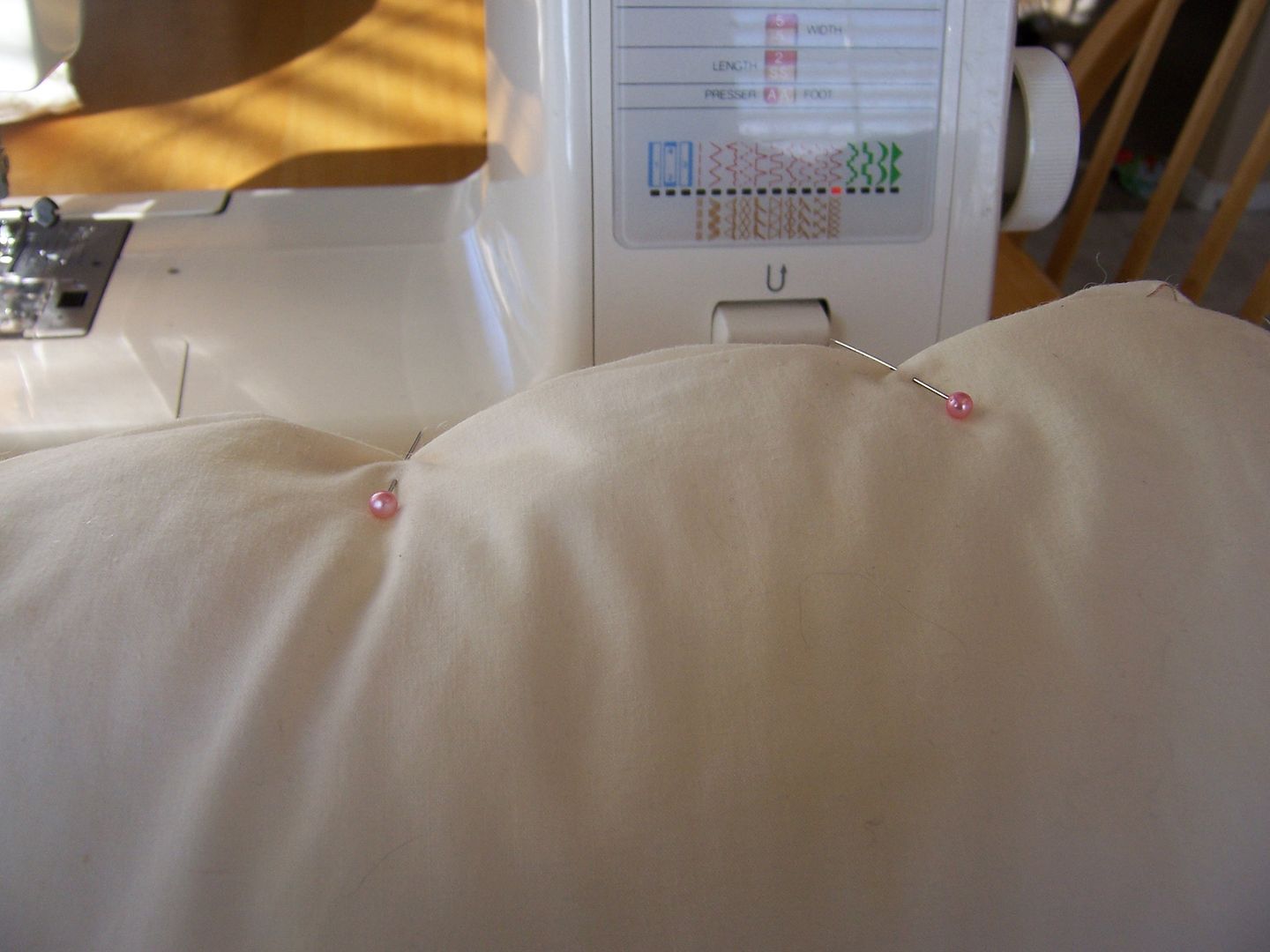 3. Fold the edges in and pin along the open edge. Stitch with a straight stitch along the edge. This can be tough with the batting pushing against the pins. You can trim the batting, or just grit your teeth and sew as straight a line as you can. Again, its getting covered up, so it can be ugly.
4. Pillow form is done! To make a quick pillow case, I found scrap fabric in a color that matches my living room. I didn't have enough to use the green for both sides, so I used a green fabric on the front and tan on the back. I cut out four squares (17" x 17"), pinned the wrong sides together and sewed around three of the sides.
5. I flipped the pillow cases inside out and slipped them on my pillow forms. I quickly hand sewed the last edge and voila! Two couch pillows that cost me nothing. Zilch. Nada. I had the fabric and pillow and sewing notions on hand.
The other perk of these pillows is they are already "broken in." My husband's not a fan of the super-firm-uber-pillowy couch pillows, so these are a good alternative. They are supportive and comfortable, without being super firm. I will be making a ton of these including some for my bed!
Enjoy! ~ Hilary