We eat pretty healthy around our house, partially for health reasons and partially because we don't eat gluten, which limits things like french bread and chicken nuggets.
My husband's always been a huge fan of homemade mac 'n cheese. Me, not so much. I find it to be heavy, greasy and too salty. One day, my husband brought home a jar of
Ragu's Double Cheddar Cheese Sauce
. Scratching my head, I tried to figure out what to do with it. I saw veggies in my fridge, the cheese sauce, and some
Frank's Red Hot Buffalo Sauce
. And my buffalo mac 'n cheese was born. We eat this all of the time.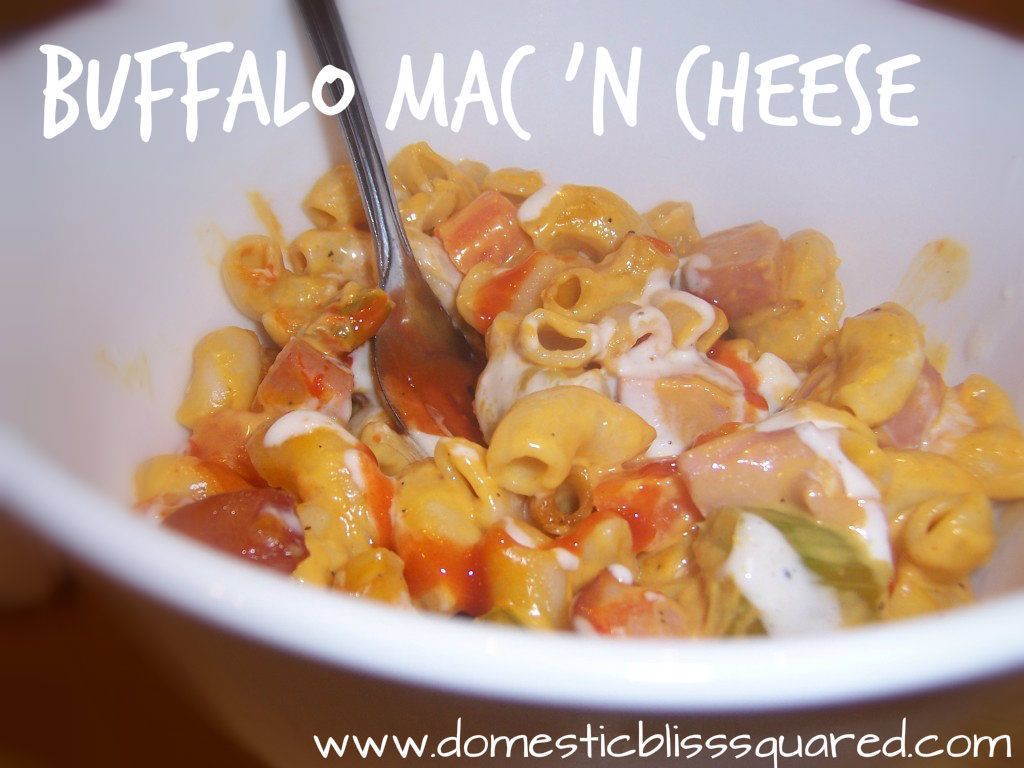 Its a great comfort food and the cheese sauce actually has significantly less calories than cheddar cheese. You can use chicken, but we use turkey hot dogs instead (since they are lower-calorie than regular hot dogs). You could even put chopped-up chicken nuggets in it.
Buffalo Mac 'N Cheese
1 jar Ragu Double Cheddar Chese Sauce
2 cups elbow macaroni (we use gluten-free potato macaroni)
3 stalks celery, chopped
1 cup of baby carrots, chopped
1/4 cup to 1/2 cup Frank's Red Hot Buffalo Sauce (depending on how spicy you want it)
6 turkey hot dogs, chopped
salt and pepper to taste
8-10 cups of water
1. Preheat over to 400 degrees. Put water into a big stockpot and bring to a boil. Once boiling, put the noodles, chopped carrots and chopped celery into the water. After 5 minutes, throw the chopped up hot dogs into the pot as well.
2. Once noodles and veggies are soft (around 10 minutes total), drain, then put in a big mixing bowl.
4. Pour jar of cheese sauce over the top. Add Frank's Red Hot to bowl. Put a little salt and pepper in to taste.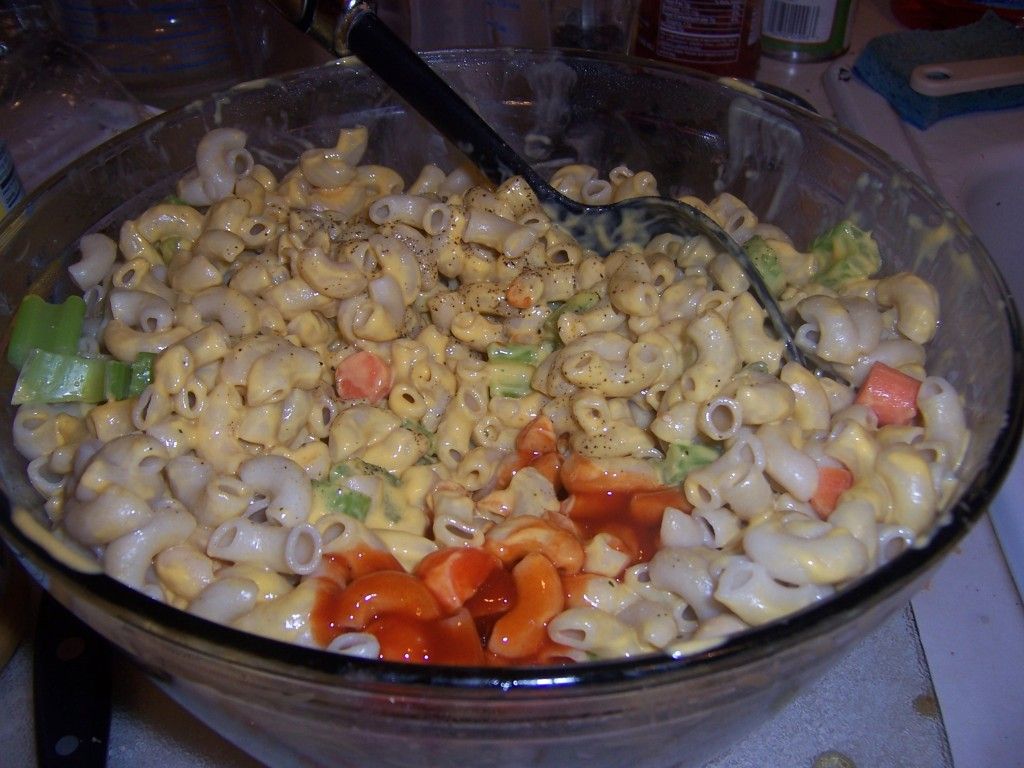 5. Stir until it is blended evenly. Pour into casserole dish. You can drizzle a little more Red Hot sauce if you want. Bake for about 15 minutes until everything is heated and there is a light crust on the top.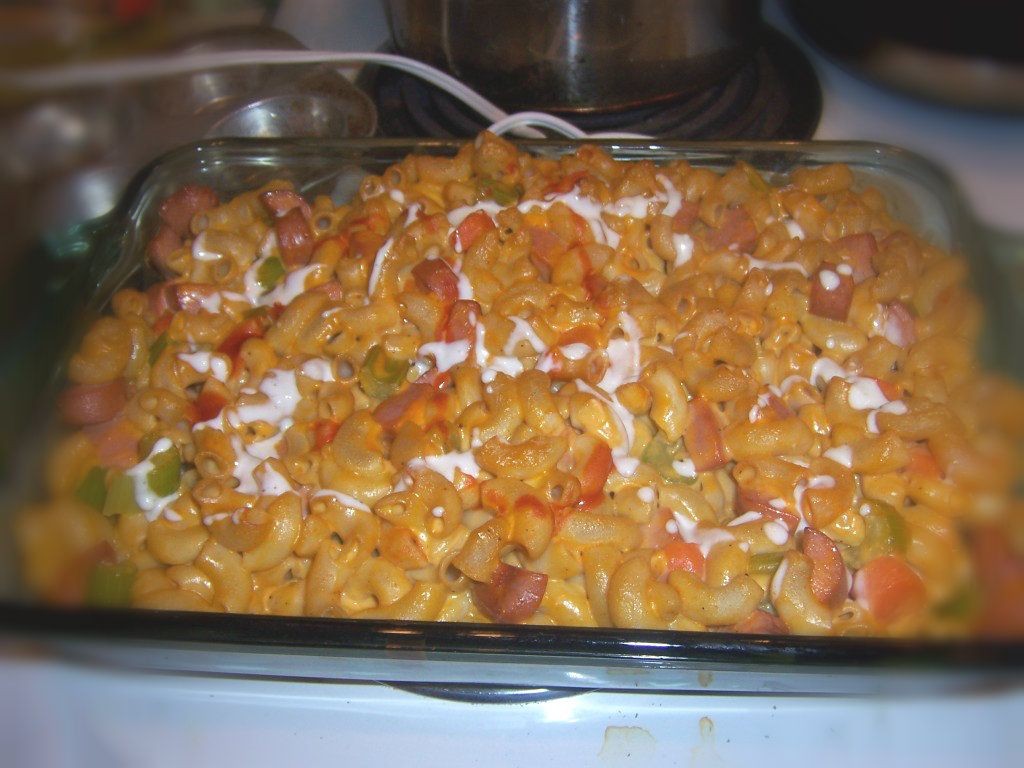 We serve it with a little sour cream drizzled over the top.
Voila! So easy and so good. You can also freeze this dish. The noodles get a little gummy after you thaw and bake them, but it's still tasty.
Enjoy! ~ Hilary