My husband loves macaroni and cheese, but it is not the healthiest of meals. We are always trying to mix it up and make it more interesting and lower calorie (like my
buffalo mac 'n cheese
).
This last week, we bought our first
Bountiful Basket
(if you don't know what that is, check out
their website
!). It came with a head of cauliflower, which we LOVE. There's so much you can do with cauliflower, but ultimately, we decided to use it in our mac 'n cheese. It allowed us to use less cheese, no flour and sneak in some healthiness for our kids! You can also make more and freeze some!
Here's the quick and easy recipe.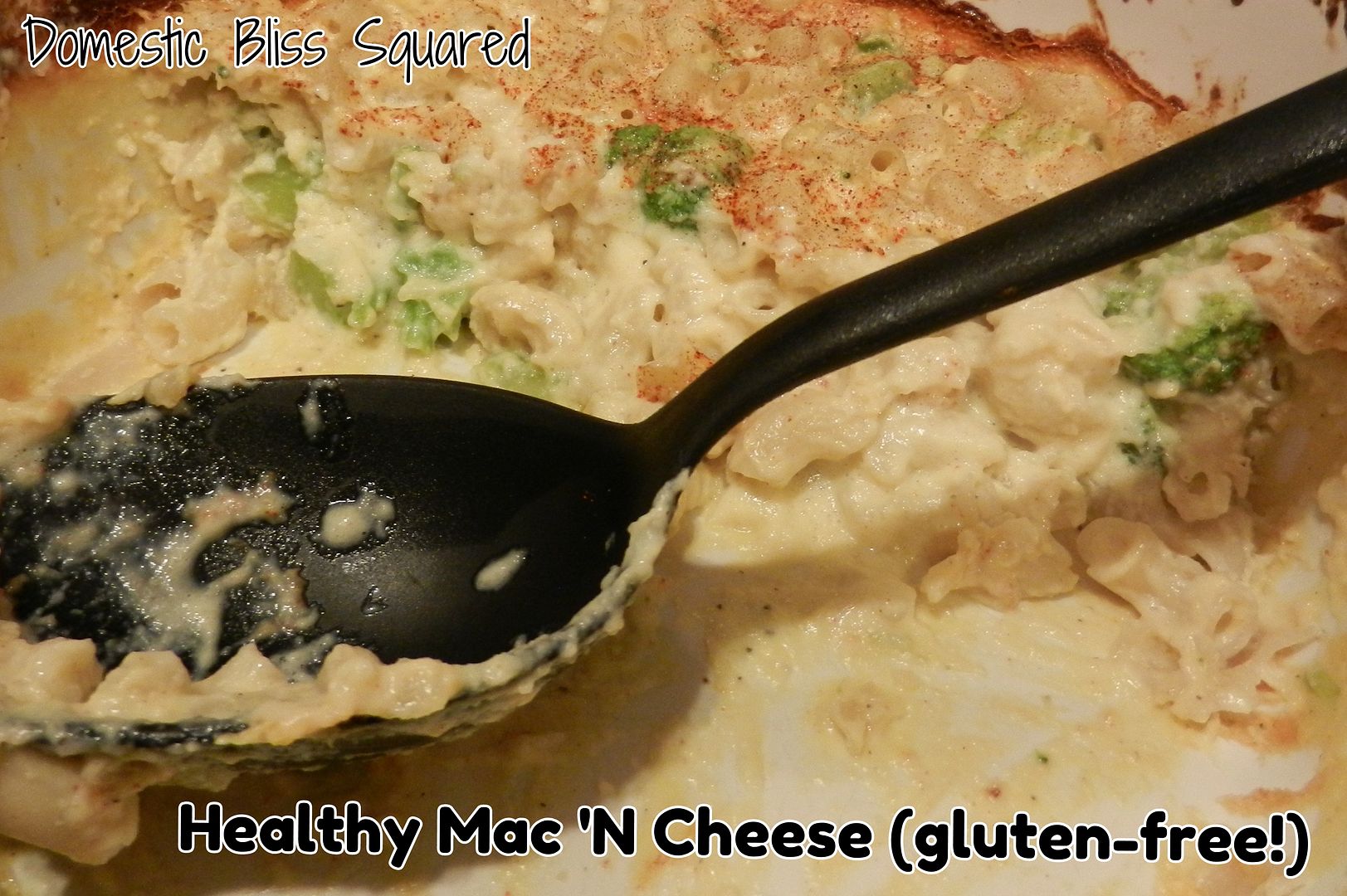 1 head cauliflower
Half a block of Velveeta (1 pound total)
1 cup milk
salt/pepper/paprika
2 cups frozen broccoli
4 cups of pasta** (we used gluten-free potato macaroni to make it gluten-free)
1. Rinse and chop up the cauliflower. Boil or steam it until it is soft. Drain the cauliflower.
2. Puree it in a food processor along with 1 cup milk.
3. Chop the Velveeta into cubes and add it in the top of the food processor. Add salt, pepper and paprika to taste (we used about 1/2 tsp of salt, 1/2 of pepper and 1/4 teaspoon of paprika).
4. Puree again until smooth.
Smooth, creamy and super tasty!
5. Defrost the broccoli (either steam it or use the microwave).
6. Cook the pasta until its slightly
al dente
. Drain, then put back into the pot.
Gluten-free pasta. Although you could add any type of pasta and it would be tasty!
7. Add the sauce and broccoli into the pot with the pasta.
8. Pour into a casserole dish and bake for about 15 minutes until there is a slight crust on top and everything is heated through.
Oops. We were so excited to eat it that I forgot take a picture when it was all pretty out of the oven.
Serve and watch your family devour it! You couldn't taste the cauliflower and it made a really nice creamy sauce. Yum, yum!