So this year was the first in a long time that we were actually able to get our families together for the Superbowl! The boys were into football, but me and Jessica were excited about the food.
When you don't eat gluten, you have to get creative with party foods. No deep fried food, no breaded wings, no cookies or cake. So after putting our heads together, we ended up making several dips, veggie trays, wings (baked and not breaded) and these: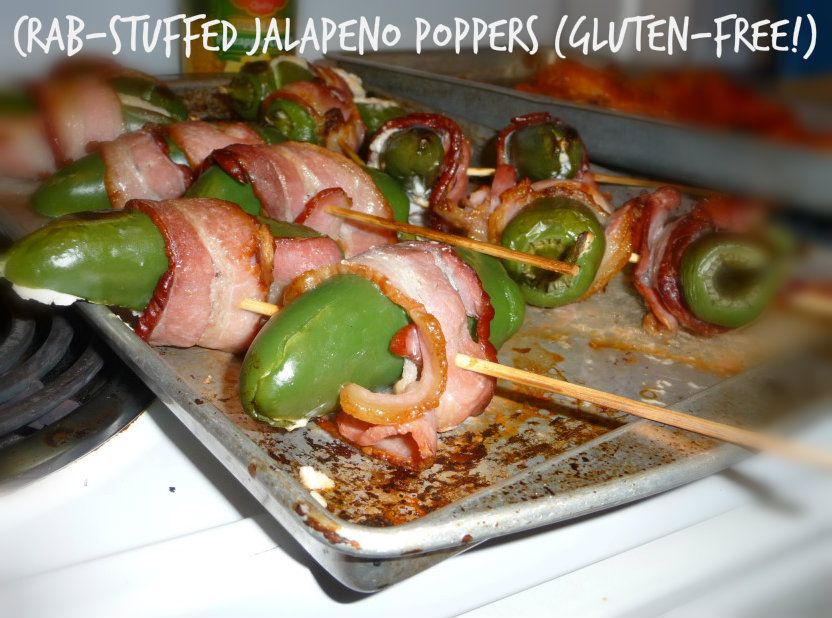 Yum, yum! Scroll down for the recipe!!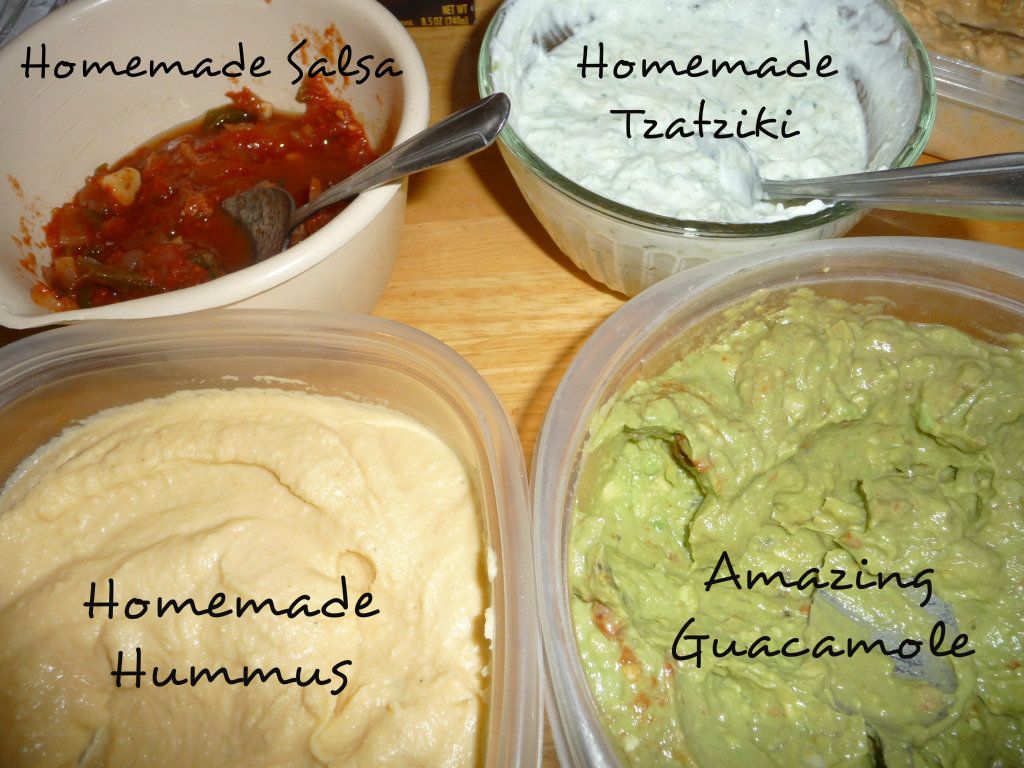 All of the amazing dips Jessica and Andy made. Don't worry, recipes will be posted soon!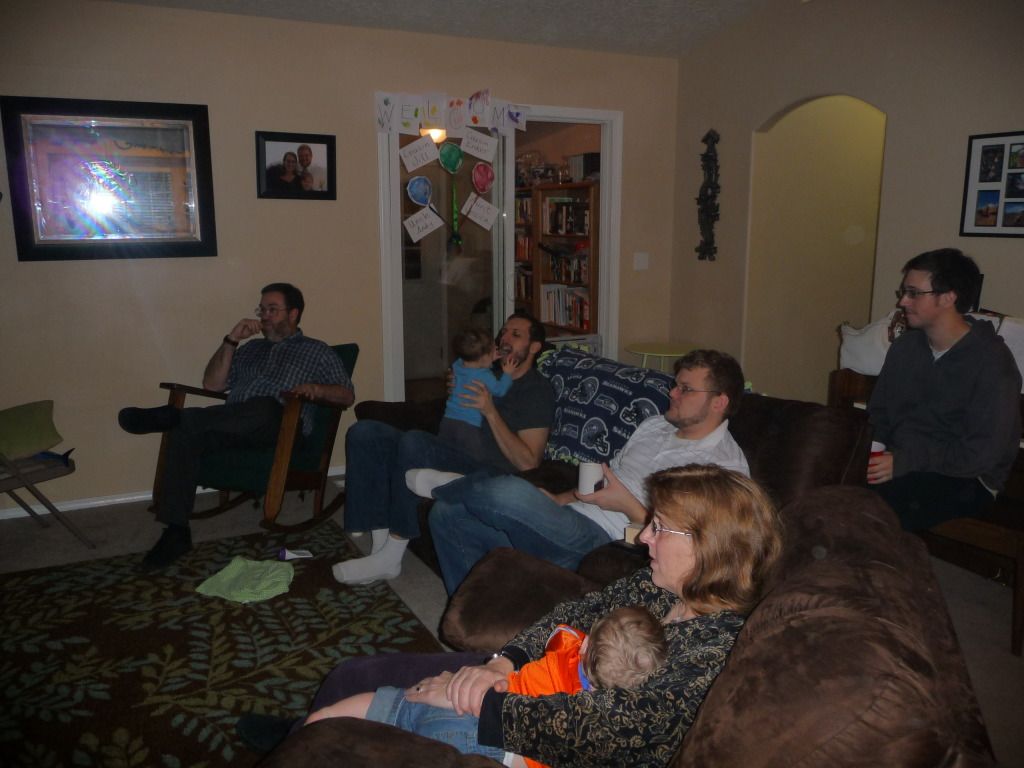 We had a great time getting our family together and the kids wore themselves out (always a plus!).
We will be posting our recipes soon (dips are a great snack food year-round), but to start you off, here's the recipe for our crab-stuffed jalapenos. Over the last few years, we've eaten a few variations of this recipe. I had the poppers for the first time several years ago at a camping trip when our sister-in-law made them and we were hooked! In order to mix things up, we added krab (fake crab, although real crab would be wonderful!) this year and they were amazing.
Crab-Stuffed Jalapeno Poppers (*gluten-free!*)
12 large jalapenos
1/2 package of cream cheese
1 small package of fake krab (to keep these gluten-free, make sure you check the back of the krab. Some makers are moving towards pea and potato starch as a binder, others still use wheat, so read the ingredient list carefully.)
1/2 tsp Old Bay Seasoning
salt and pepper to taste
1 pound of bacon
12 skewers
1. Using a sharp knife, make a slit down the side of the jalapenos. You can make a "7" shape or just a long cut. Gently squeezing the jalapeno open, scrape out the seeds. Rinse under cold water and set aside.
2. Coarsely chop up the krab. I used a food processor and the krab was a little too minced for my taste. Mix the cream cheese, chopped krab, Old Bay Seasoning and salt and pepper in a bowl until blended.
3. Pinch open the jalapenos and using a spoon, gently fill the insides with cream cheese filling.
4. Wrap a slice of bacon around each jalapeno and thread onto a skewer.
5. You can grill these or in cold weather, broil in an oven until peppers are tender (15-20 minutes).
6. Serve! These are super tasty and filling!
Keep an eye out and we'll be posting our amazing dip recipes this Wednesday!
What's your favorite gameday food?