I'm always on the lookout for quick and easy dinners for my kids family. And when you don't eat gluten, it means you have to be extra creative!
I recently went back to work part-time, so I've been looking for meals that are fast, healthy and I can make in 30 minutes or less!
I love crab cakes and here is a yummy version that you can make in about 30 minutes. They are baked, which makes them a tiny bit healthier as well.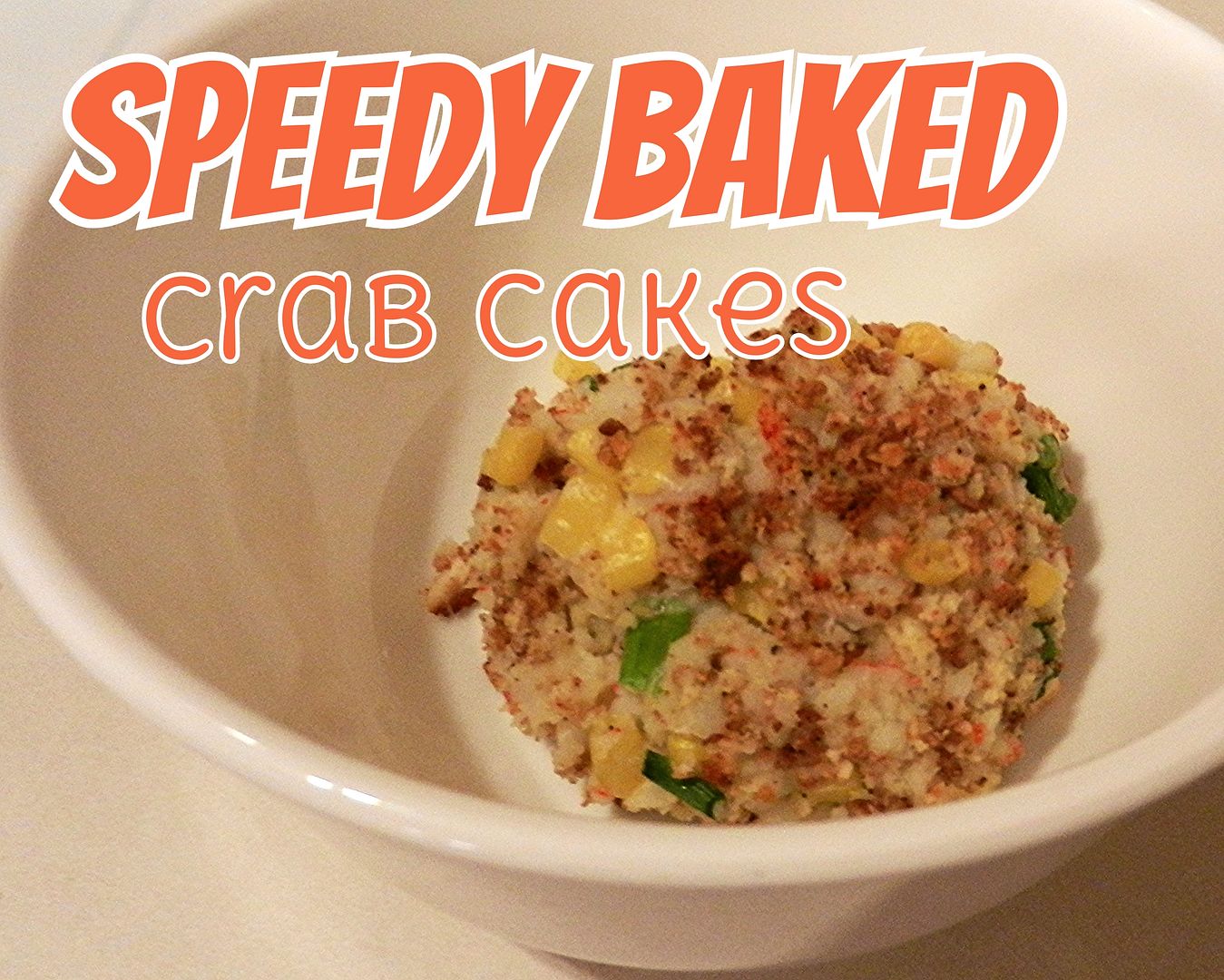 Speedy Crab Cakes
2 small packages of fake crab (as I mentioned in my
gluten-free crab-stuffed jalapeno poppers
recipe, be careful to check the back of the fake crab package - many use wheat starch as a binder, but a few brands use pea starch which is safe)
3 green onions, finely chopped
3/4 cup frozen corn, thawed
1/3 cup light mayonnaise
2 eggs, beaten
6 slices of gluten-free bread (I used
Udi's Gluten-Free Bread
)
3/4 cup of cheddar cheese, finely shredded
salt and pepper, to taste
1. Preheat your oven to 400 degrees. To make gluten-free bread crumbs, put the six slices of bread onto a pan and put in the oven. Cook until they are very very very dry (about 15 minutes).
2. While the bread is going, put the crab into a food processor. Process until pieces are very small. Put crab into a large mixing bowl.
3. Add the chopped green onions, the frozen corn, mayonnaise, the two beaten eggs, cheddar cheese and salt and pepper. Mix ingredients together.
4. Once bread is super dry, put it into a food processor and process until you have bread crumbs. Add 3/4 of the bread crumbs to the mixture and set aside the rest. (If you find they aren't quite dry enough, you can stick them back into the oven until they have dried out.)
5. Mix everything together and using your hands, gently mold the cakes into a cake shape. Gently roll them in the remaining bread crumbs. Set cakes on a lightly greased cookie sheet (makes about 6-8 cakes).
6. Bake in the oven for 10-12 minutes until cakes are warm and cheese in melted. Put oven on broil for 3 minutes (watch carefully!) to create a nice "crust" on top.
7. Serve!
You can make different sauces (I've had crab cakes with a lemon-caper sauce or an avocado-mayonnaise sauce), but my husband and I decided that they are still tasty and moist enough to eat without anything on top.
Enjoy!
~Hilary