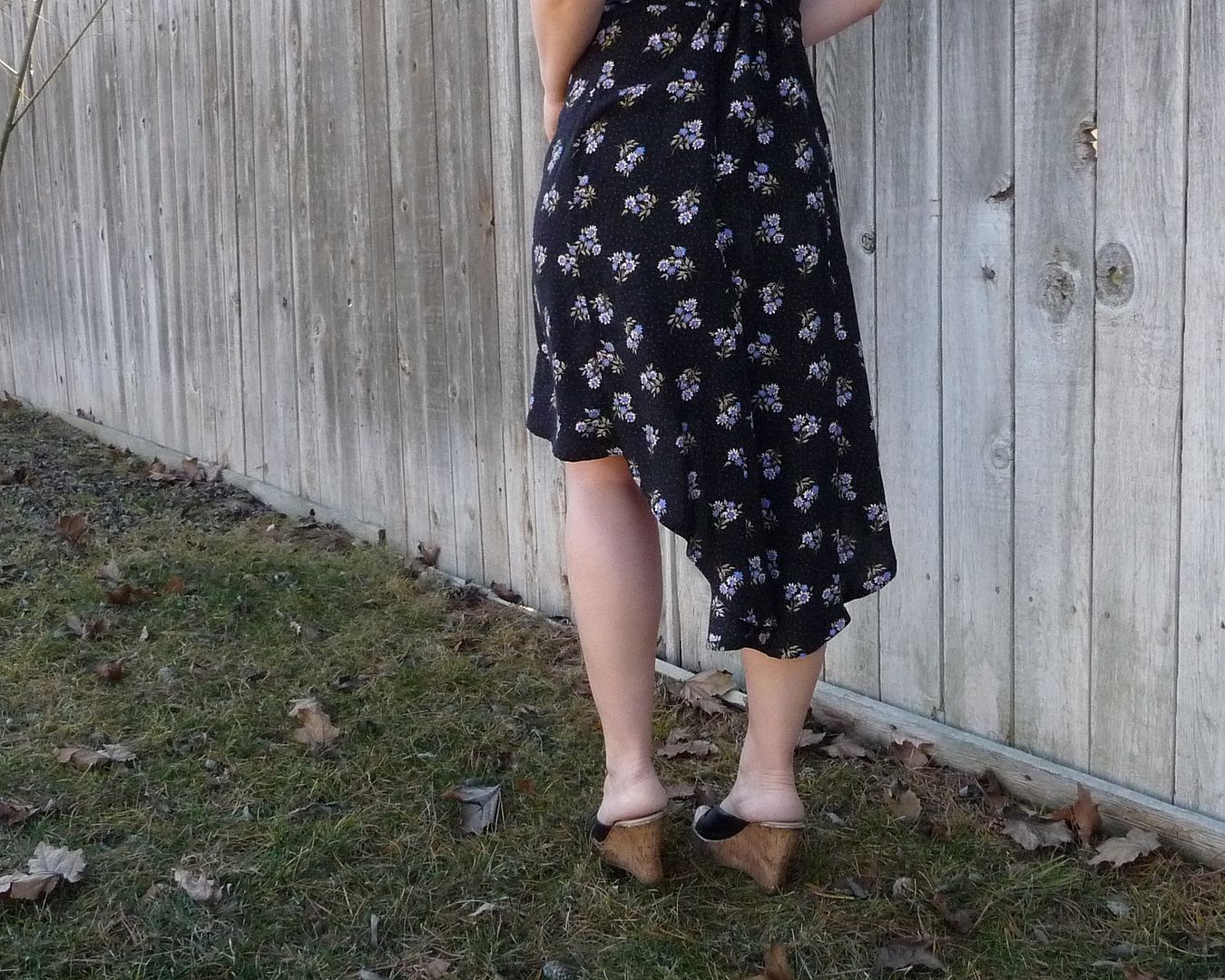 Business in the back...
I am so pleased with how this came out! I just changed the hem, cinched it in on the back so fits more snugly...
...and tied the ties in the front with a cute waist-defining bow:
So not flattering! It was too loose in the waist, too long...just dowdy. But I did love the pattern. The little teeny polka dots and blue flowers on the black background were kind of cute, and '90's florals are really popular this spring. So I decided to just go ahead and give it a try.
But I wanted something a little more "Forever 21" and a little less "I was 21 in the early '90's."
I was inspired by dresses like these:
First, I laid out my dress and made sure all of the seams matched so that it was folded exactly in half so that the two side seams touched:
Then I cut my new hem at an angle, leaving about an extra inch of length for hemming. I cut the front about six inches higher then the back.
So sorry about the embarrassingly bad picture! I was too excited to make this dress and I started working on it at night, which means the lighting was horrible for taking pics.
Last I folded the fabric over about 1/4 of an inch, then folded it over again for a new hem. I pinned the new hem in place and sewed it down:
That's it! There you go! It was a really easy refashion with fantastic results! I'm having to stop myself from buying up all the old floral '90's dresses at thrift stores. With results like these, who can blame me?
Now I get to try this new trend with something that only cost me $3.99, and is custom fitted to my own body! Love.